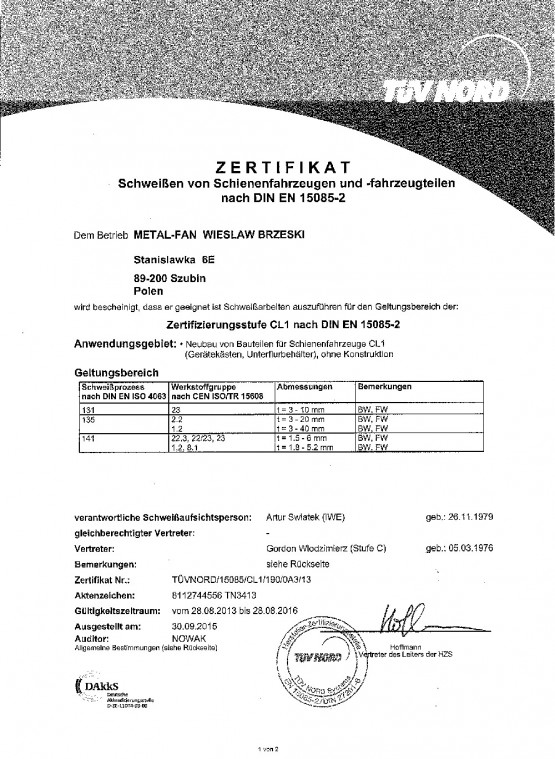 We offer all kinds of welding construction, which are performed with the use of modern TIG MIG/MAG methods with the guarantee of the best quality, which is confirmed by the acquired and systematically renewed company's certificates of CL1 level according to EN 15085-2.
We select individually the applied method with regard to requirements of elements undergoing the welding method. We provide the highest quality of manufacturing.
We weld materials such as:
aluminium,
structural steel,
stainless steel.
In our offer you can also find following processes of combining details:
Both processes are certified as well as the welding.